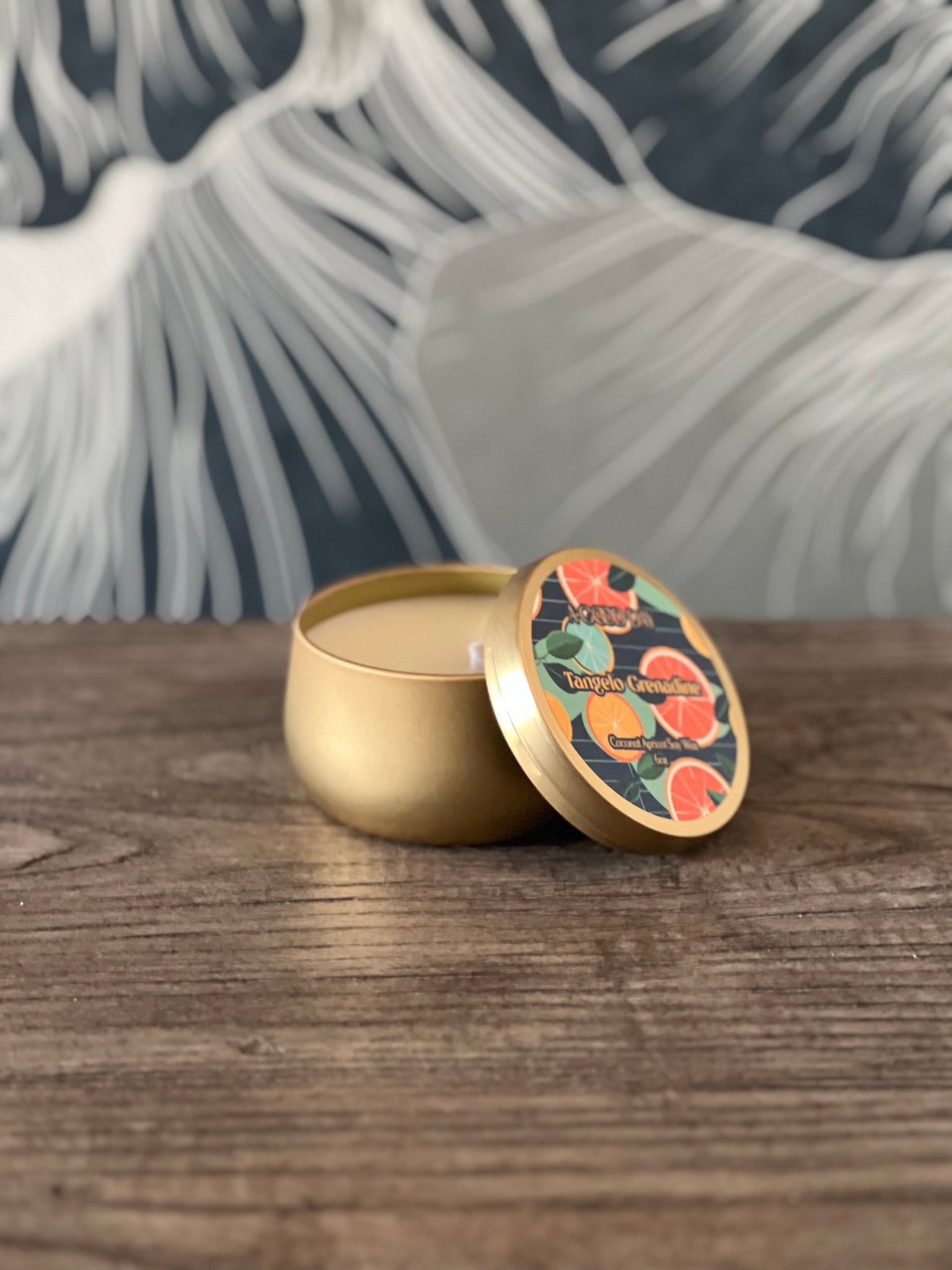 A GOOD DAY, INC.
Tangelo Grenadine Candle
Details
Unavailable $24.00
Translation missing: en.products.price.price_per_unit_html
Experience the powerful zest of tangelo in a candle! Our Tangelo Grenadine Candle combines its sweet-tart tangelo scent with a perfect blend of coconut, soy, and apricot wax. Enjoy its 40 hours of burning pleasure. Light it up...
Read more
Experience the powerful zest of tangelo in a candle! Our Tangelo Grenadine Candle combines its sweet-tart tangelo scent with a perfect blend of coconut, soy, and apricot wax. Enjoy its 40 hours of burning pleasure. Light it up and feel the fruity aroma zing through the room! 💥